ALKEBULAN SOCIETY FOR ENVIRONMENTAL SUSTAINABILITY (AkSES)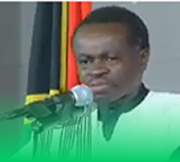 Inaugural Lecture; First In Lecture Series
TO BE DELIVERED BY:
Prof. PLO Lumumba
LL.D., D.Litt (hc), D.Sc (hc), FCPS(K), FKIM, FAAS (hon)
VENUE:
Event shall be live via Zoom and via AkSES Website.
Viewing Centers:
1. 218 Lecture Theater, Faculty of Life Sciences, University of Benin
2. Regional Centre for Biotechnology and Bioresources Research, University of Port Harcourt, Nigeria
3. Other Viewing Centers across Africa
LECTURE SERIES COMMITTEE:
Prof. J.O. Osuji, Chair, Lectures Series Committee
Maazi O. Agommuo, Patron & Member.
Prof. B. Badaoui, Vice President (Northern Africa) & Member.
Prof. Beckley Ikhajiagbe, Member
Prof H. I. Atagana, Vice President (Southern Africa) & Member
Date:
17th November, 2023

Time:

01.00 PM (GMT) Ghana

02.00 PM (WAT) Nigeria
03.00 PM (CAT) South Africa

03.00 PM (EST) Egypt

04.00 PM (EAT) Kenya
09.00 AM (ET) New York
08.00 AM (CT) Texas
06.00 AM (PT) California